10% OFF South Beach Smoke Starter Kits!
Best E Cig for you could be South Beach Smoke!
Price: $59.99 & up
Flavors: 16
Warranty: Lifetime
Free Shipping: Yes, on orders over $100
15 Pack Refills: $39.99
Nicotine Levels: 0mg 6mg 12mg 18mg 24mg
Money Back Guarantee: 30 Days

00000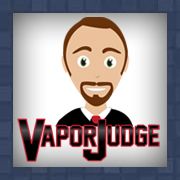 Best e cig for you just might be South Beach Smoke! How do I begin to describe and their New & Improved Electronic Cigarette? Well one word comes to mind…Great!
South Beach Smoke
is giving other e-cig companies a run for their money. When you're in the market for an e-cig one thing you must keep in mind is… You get what you pay for!

When I first received one of the best e cigsThe South Beach Smoke Deluxe Ultimate Starter Kit in the mail I noticed a few things. The first thing that stood out immediately was the crystal like LED tip. This brings a more realistic look to the LED tip when illuminated. Most other e-cigs have a boring grey tip, which lights up a different color depending on the brand. I was so intrigued by this cool new feature that I had to try it in the dark in front of a mirror. How awesome! It gives the red LED light more of an imperfect glow at different angles which is more like the cherry of a traditional cigarette. The battery itself has a sturdy feel, not like it would break if you drop it. I also noticed that this e-cig will hardly ever miss fire. Some other brand of e-cigs will activate if you barely shake it, or when taking it out of the portable charger. Why is this significant? Think about it, if it's in your pocket by itself or in the case it would constantly be turning on and off. Would you want your e-cig to be activating while you're walking around and constantly wasting your cart, battery life and ultimately your money? The battery life is amazing, to say the least. The Deluxe Ultimate Starter kit comes with a total of two batteries, one long and one short. The time it takes to diminish the longer battery is about 12 hours with moderate to heavy vaping. Now that Impressive, and certainly one of the best e cig battery on the market.!
Another aspect of the battery I noticed right away was the rather large but beautiful grey and orange logo on it, closest to the cart end. The idea behind this is advertising; because when people see how much vapor this e cig produces they will surly want one of their own.
South Beach Smoke has truly out done themselves, hats off to their design team. The New & Improved carts are amazing! The taste is strong, robust and smooth without compromising a great throat hit. The menthol flavor is minty and fresh, and with the amount of vapor produced it is very satisfying. I mean seriously the amount of vapor is ridiculous. If you like a nice plume of vapor mixed with great flavor that doesn't taste burnt South Beach Smoke will certainly deliver. The carts flavor will remain strong throughout the entire life of the cart. You will know you need a fresh cart when the unit releases less vapor than normal. Even as I sit here writing this review I often find myself fondling one of the best e cigs amazed by its quality and puffing away while I sip on my favorite drink, Jack & Coke.
If I had any South Beach Smoke has started shipping for free on orders over 100 bucks. You have to nderstand that I'm the type of guy who despises paying for shipping…for anything! Even when I order from Amazon I will only place an order over $25.00 just to get free shipping.
South Beach Smoke also offers free shipping on my refills with their Home Delivery Plan . Plus the shipping was quick so It's really worth it.
As for presentation, the kit comes in one shipping box but in multiple smaller South Beach Smoke boxes depending on the kit you purchase. I'm not sure if it was because I ordered their largest kit, but I also received two Tootsie Roll Pops in the package (orange & blue if you must know) which I thought was a nice gesture.

To some Customer Service may not be that big of a deal, however to me it is a huge factor for me and what I buy online. Let's say for example you have a question about South Beach Smoke. When you call them you're connected to a person here in America. I don't know about you, but it really irritates me if a company that I patronize outsources there customer service. We need jobs here in the USA and I'm proud to say that South Beach Smoke provides jobs to us.
Another thing I can't stand about customer service is when I send an e mail, and the person responding reads the first sentence and then simply copies and pastes a pre typed generic reply. Most of the time this happens to me, and since the scripts are pre made, it never answers my questions completely. I can honestly say that every time I have e mailed
South Beach Smoke
I have never received a cheap or lazy response. They actually read my e mail in its entirety and answer all of my questions. Wow what a concept huh?
South Beach Smoke
figured it out…Happy Customers = Loyal Customers
In fact the day after my starter kit was delivered I received an e mail from George with their Customer Service team, here it is, in its entirety:
"Hi Erik,
My name is George with South Beach Smoke your electronic cigarette company. I hope all is well. I wanted to let you know that I am your new account manager for your electronic smoking needs. I want to extend to you a free warranty that will cover your batteries, chargers, and accessories. Anytime you need to have them replaced for any reason all you do is call or email me and I will send out free replacements to you. When you place your orders you will also receive the best discount available on all cartridges and accessories as well as free shipping. Please call or email me to activate your free warranty.
Have a great day
George Gonzalez"
A big THANK YOU goes out to George and the other members of the South Beach Smoke Customer Service Team. Your efforts defiantly make the South Beach Smoke brand stand out from the crowd!
If by now you haven't decided to make South Beach Smoke your next or first e cig, I'll make it an easier decision for you. South Beach Smoke will give my fans a 10% Discount off starter kits. It's real easy; just click on the gold button in the box above. You will then be directed to the South Beach Smoke's home page. When you add a starter kit to your shopping cart you will also see the Vapor Judge 10% Discount Code added in your cart automatically! If you're the type of person who would rather experience their South Beach Smoke's Customer Service for yourself and call your order in, just tell the Customer Service Rep Vapor Judge sent ya' and use the promo code located on the top right corner of the home page, located next to their phone number.

Thanks for reviewing one of the best e cigs South Beach Smoke Case File!