Take 10% off now with code (vaporjudge10)
Best E Cig for you could be V2 Cigs!
Price: $54.95
Flavors: 12
Warranty: Lifetime
Free Shipping: Yes! On orders over $50.00
5 Pack Refills: $9.95
Nicotine Levels: 0mg 6mg 12mg 24mg
Money Back Guarantee: 30 Days

00000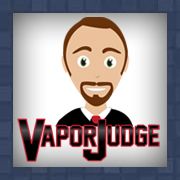 Best e cig for you could very well be V2 Cigs! It is another well-made tasty e-cig. My first experience with V2 Cigs was a smooth drag and a large fulfilling amount of vapor. The taste is distinct and with many options to customize their e cig compared to other higher priced competitors, V2 Cigs in my eyes is the best e cig and easily received my 5 star rating.
The V2 Cigs battery is right up there with the top dogs when it comes to length between charges. V2 Cigs Battery also boasts one of the longest batteries on the market but at the same time it's light and super long lasting. V2 Cigs has many options to customize your vaping experience from many different color batteries, LED lights and automatic or push button options. Form the beginner to the advance vapor; you will know why I think V2 Cigs is the best e cig.

The many flavors of V2 Cigs are great. Some of my favorite flavors are Vanilla (Amazing) and Menthol. If you like the taste of traditional tobacco you will love the different blends they offer, from the V2 Red, Sahara and Congress which all boast a different classic tobacco blend. I think these are the most traditional tobacco flavors currently available on the market. V2 Cigs has a new cart feeder system that is clear and refillable. They are called V2 EX Blanks, and work for vape juice and wax. These carts are able to be refilled about 20 times before they need to be replaced. This is a very cost effective option for this cart coming in at a very affordable 15 bucks or so for 3 blanks carts. I did notice that the flavor of the e liquid or e juice tasted much better, cleaner and crisper with the V2 EX Blanks carts however these new carts do add a significant amount of length to the unit. Overall this innovative cart made my experience very enjoyable.


The starter kit I purchased was their largest, the V2 Ultimate Starter Kit. I felt this would give me the best e cig advantage to truly test this brand out for my review. This kit has more than enough for the beginner. Everything you could ask for and tons of flavor options. The box itself is quite large and set up nicely with 3 custom batteries and five packs with five carts each, for a total of 25 carts. It also has all kinds of chargers including the all-important car charger for people on the go. Funny note, this kit also came with a neck lanyard for your e-cig if you're the "forgetful" type, it reminded me of the lanyards they issue at the casino so you don't forget your club card in the slot machine. Delivery was good and on time.

V2 Cigs has recently introduced free shipping which made me so extremely happy I posted it everywhere including the Vapor Judge Facebook Fan Page and Twitter Page @VaporJudge
V2 Cigs has exemplary customer service in relation to some of their higher priced competitors. The return I had was painless, and their phone support is very helpful (and spoke English fluently). I did notice a sense of pride that the Customer Service Representatives have for their product, as well as their general knowledge of the product from the different flavors and what comes in each starter kit. Overall a great experience even if you just have a quick question to ask about your best e cig kit.


Ok here's the good stuff. If you have decided to make V2 Cigs your new or next starter kit you will not have to pay retail. So for my faithful readers you will get a 10% Discount on starter kits, by using the code (vaporjudge10), really it's that easy, I promise. You can either click the link and add the coupon code at check out or you can call in your order and give the Customer Service Representative the code (vaporjudge10) and they will apply it to your order, it's really that easy. Remember you can use this code with all of their sales and special offers as well. Please enjoy the best e cig experience money can buy!


Thanks for reviewing the V2 Cigs Best E Cig Case File!